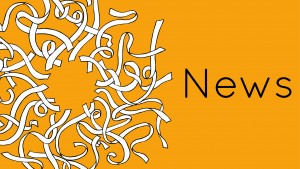 The effects of quantum mechanics can now be seen, elucidating how light interacts with matter at a sub-nanometre scale.
Researchers have seen the quantum regime between nanospheres of gold, identifiable by the change of colour in the gap between the particles. This 'chromatic fingerprint' was predicted by combining the quantum and classical visions of the world: the modelling included many electrons oscillating within gold particles (quantum), and their response to visible light (classical). These theories predicted that electrons should accumulate on gold particles as they move towards each other when illuminated with white light, and then 'jump' across from one sphere to another when they are a certain distance apart.
White light interacts with the accumulated electrons on the surface of the metallic gold particles when they are situated close to each other, and causes them to oscillate. Usually this oscillation exhibits a red colour, however, when an electron jumps across from one particle to another, the charge on the surface of each sphere decreases, and the colour alters to blue.
This effect has been likened to a kiss, because the increase and decrease in surface charge releases tension in the same way that tension mounts when a romantic couple move their faces towards each other, and is released when they kiss. However, the gold nanospheres do not actually touch so it is more of a virtual kiss!
This effect was observed with advanced experimental work, and establishes a quantum limit for the dimensions within which we can trap light. This interaction between light and matter at a sub-nanometric scale could allow advances in the manufacture of smaller technological devices, measurement and description of the atomic world and new resolution limits in photochemistry.